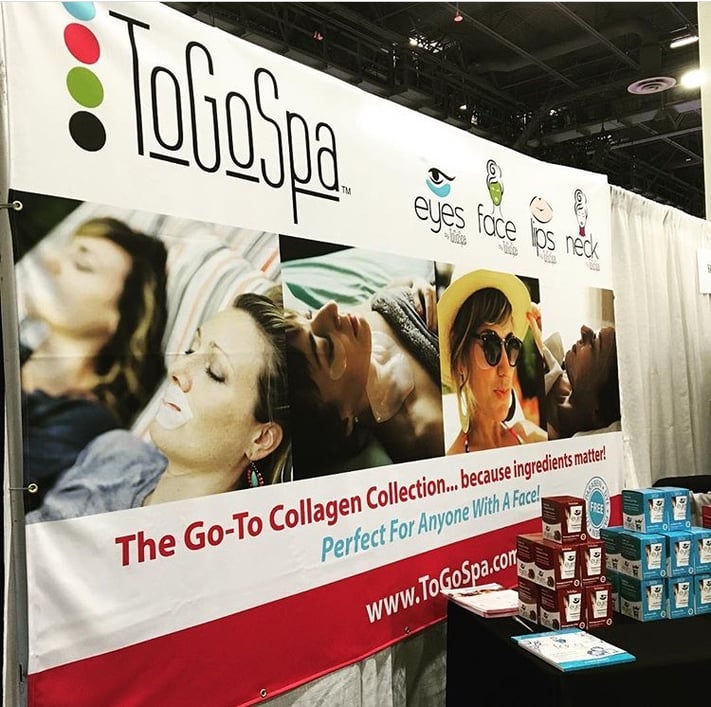 This week we head into another trade show. Trade shows are quite possibly my most favorite and least favorite part of this job. They are a TON of fun and a TON of work and some times just straight craziness. Someday I'll write about the time I was called a Bitch TWICE in one show... Once by my own mother! The crew says its the time I bring out my Sasha Fierce but for me its the time I get to talk about our products - something which I truly love and believe in and I get to do it all with my family. So today I will tackle the Top 5 questions we get asked at every trade show!
1. Which one is right for me? - Any!! Ice Water is the original Perfect For Anyone With A Face and best to de-puff, Green Tea with Taurine and Green Tea targets dark circles, for Pomegranate we added Resveratrol for an added wrinkle reduction and Coconut with Coconut and Allantoin are uber hydrating and great to prevent crows feet.
2. How long do I keep them on? - 15-20 mins or as long as they feel good.
3. Which way do they go? - It doesn't matter - I prefer bigger on the outside but if you're concerned with dark circles you can flip them. Its user choice!
4. Do I look like I need them? - Yes
5. Wow they're so cold do you keep them in the fridge? - Do you see a fridge here buddy? No, they are cool right out of the pack but for an extra de-puffing and headache/hangover relief you can keep them in the fridge or the ice bucket in your room.
XOXO
Erin
For More Trade Show Antics Check Out - Top 10 Things We Loved at ISPA 2016 and 10 Reason I Love Working With My Brother